Enjoy The Private Canal Tour Amsterdam on Our Sailing Monument
Our saloon boat "Undine" was built in Germany in 1920. An interesting fun fact is that the boat used to be used as a passenger transport ship between East and West Berlin! After that it was in the hands of various private owners until we finally acquired it in 2018.
Undine was then completely renovated, including an emission-free electric motor with lithium batteries, an on-board minibar for chilled drinks, comfortable seat cushions and backrests with Sunbrella fabric, double glass (windows do fog up in the cold season) and an integrated heater for boat tours in winter . You are also welcome to take a look at our picture gallery for more impressions of the boat.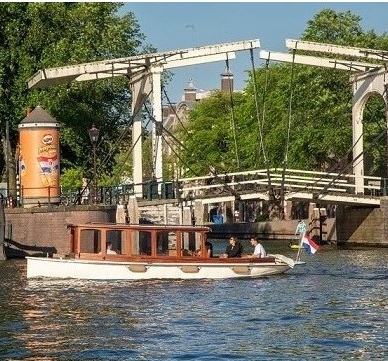 Undine with open sundeck on the Amstel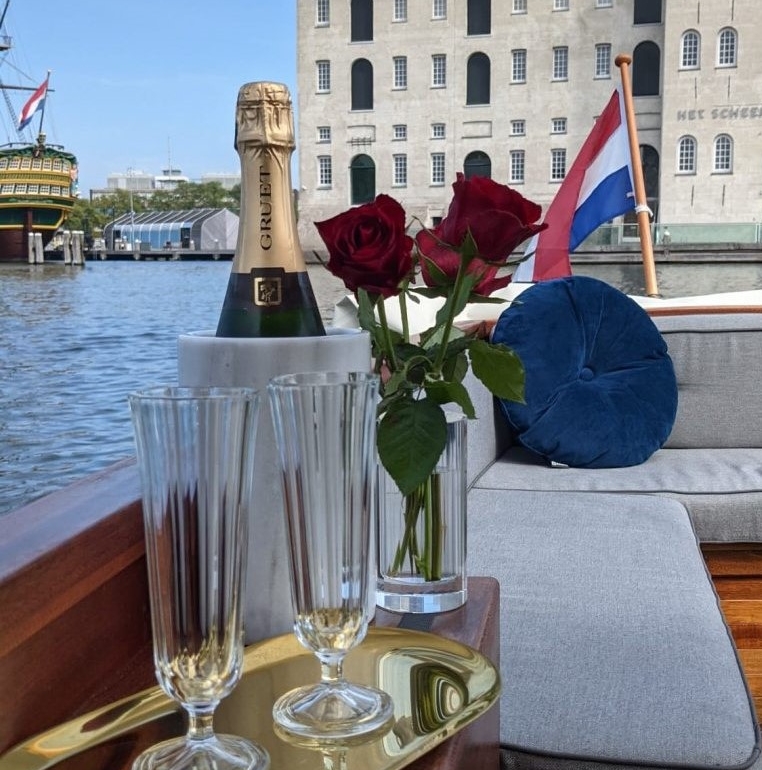 Romantic canal cruise in Amsterdam with champagne
About Private Canal Cruise Amsterdam
365
available days per year
Operating 24 hours a day, all year round
12
passenger capacity
Our saloon boat can accommodate up to 12 passengers (depending on the total weight of all passengers)
10
Different routes
Discover the variety of canal cruises with our private boat.
Book Undine For Your Private Canal Cruise in Amsterdam!
The historic boat Undine is suitable for romantic boat tours for two, but is also extremely popular for smaller groups. Furthermore, the boat can also be used for a boat trip in Amsterdam with breakfast / lunch or dinner. The built-in dining table on the front of the ship offers enough space for up to 5 people. For tours without food, we can accommodate up to a maximum of 8-10 people, depending on the size and total weight of the participants. Its the perfect boat for any weather condition. In the summer, the rear can be conviently opened like a convertible, to enjoy the summer breeze or the sunshine. In the winter or colder days of the year, the built-in heating system can make this cruise comfortable and luxurious. For the best pictures, the front window can be opened so you can take memorable vacation pictures during the private canal cruise.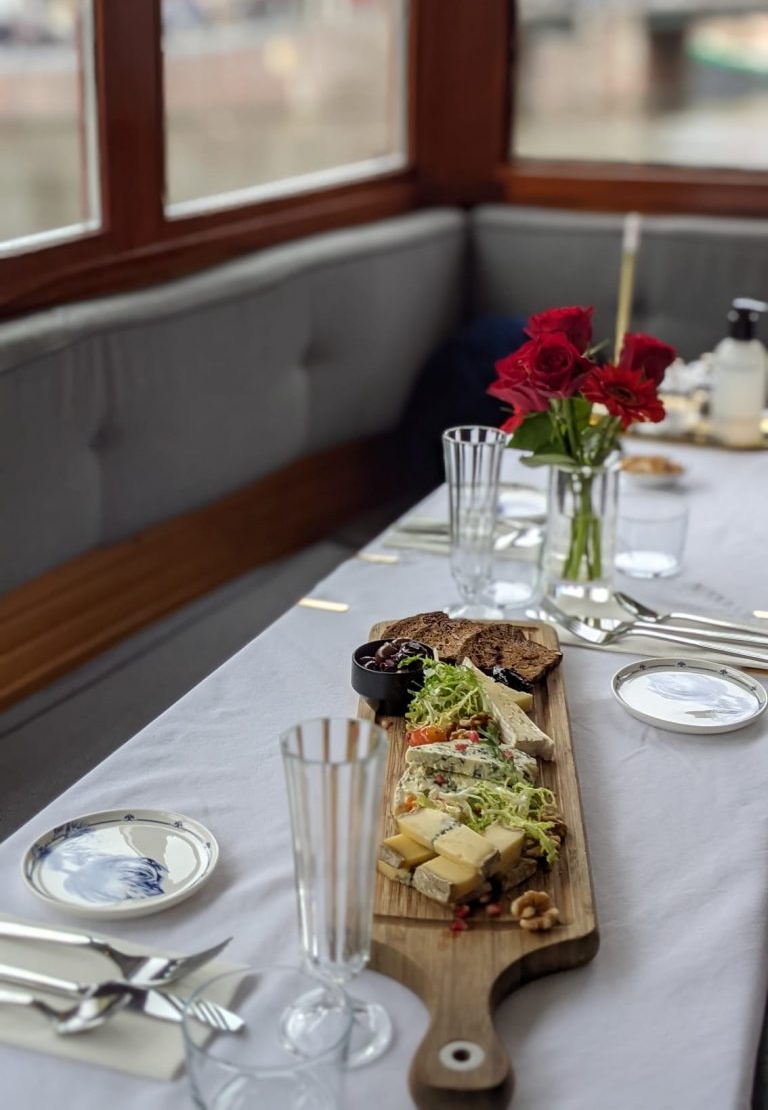 Amsterdam canal cruise with dinner
Prices for the private canal cruise in Amsterdam
The prices for the private canal cruises start from 250 EUR/hour and 340 EUR for 1.5 hours. You can find more details about the prices on our price overview. If you want to book directly, you can use our online reservation system.
If you have any further questions or special requests, you are welcome to contact us by phone (+31 6 45 25 1000), via Whatsapp (WhatsApp button on the bottom left) or email. We look forward to your message!